VPSA plants or Vacuum pressure Swing Adsorption Plants are the most cost-effective and economic way to produce oxygen, although the oxygen produced through these plants are not as pure as the oxygen produced by PSA plants. The oxygen generated is more suitable for Industrial Applications. Plant capacities range from 50 Nm3/hr up to 600 Nm3/hr with an oxygen product purity ranging from 90% ~ 95% V/V. Additionally, we also can provide gas-cylinder filling system along with the plant.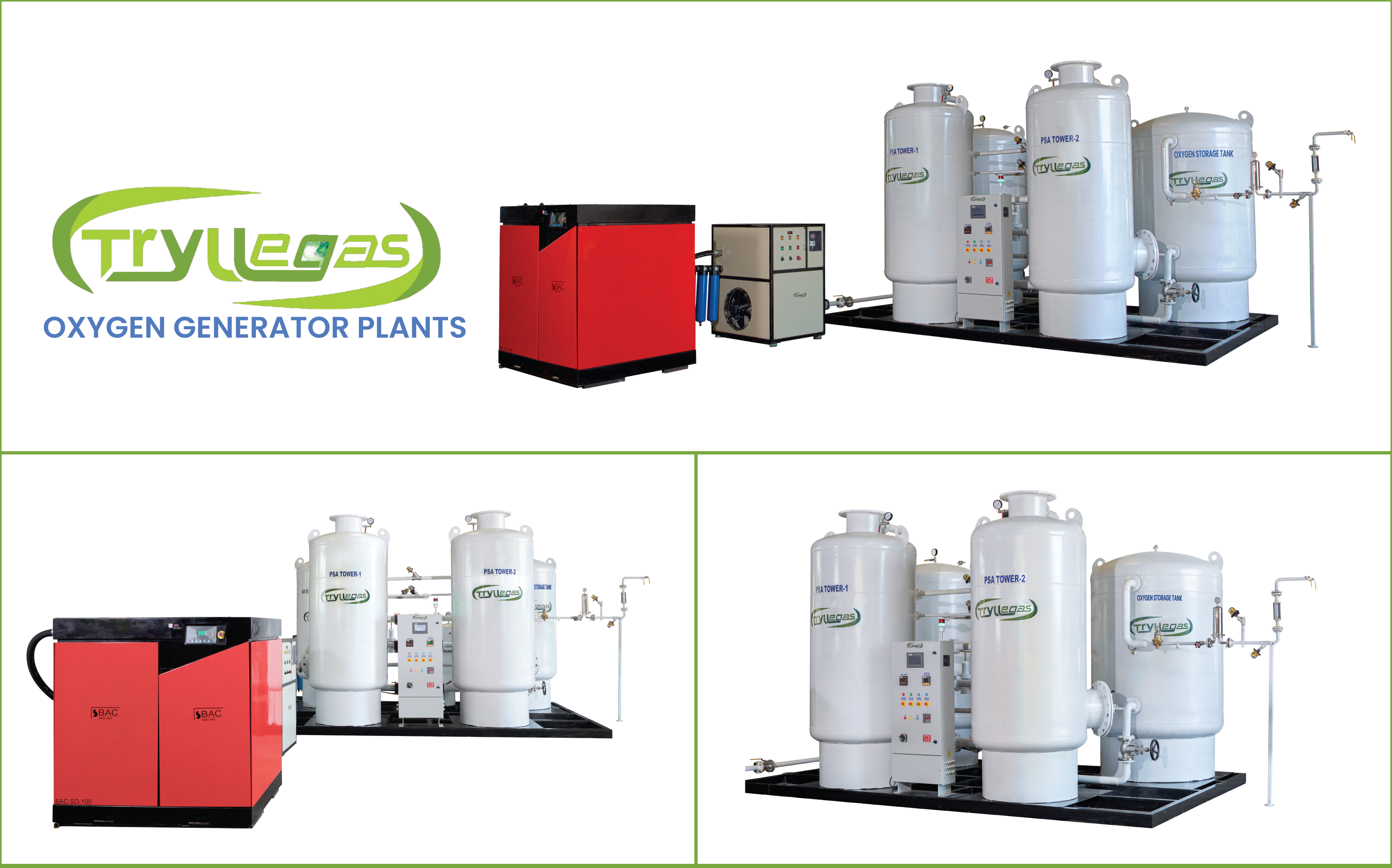 Why choose us?
Highest Quality:
We meet and comply with all global medical-grade as well as industrial grade-oxygen standards.
Economical:
We aim to create the most economical plants possible.
Energy Efficient:
We have designed our plants to be was energy efficient as possible.
Quality and Reliability:
All our plants go through rigorous Quality Control and Quality Assurance measures to ensure the highest quality.
Fully Automated Operation:
PLC based control system controls the purity and the flow by automatically adjusting the cycle time of the PSA system.
Ease of use:
Our control system makes our plants very easy to use and operate.
Ease of Maintenance:
Our systems have been designed to be easily maintained. Routine maintenance is limited to normal air compressor upkeep and periodic cleaning and replacement of filter elements etc.