---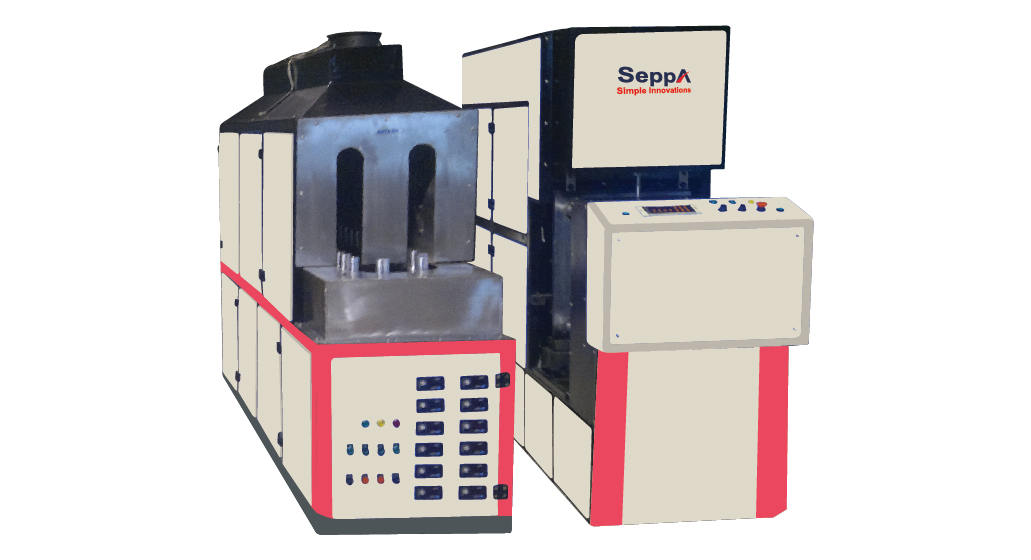 Machine for the production of PET bottles 3000ml – 6000 ml SSB-20C is a 2-cavity, Semi-Automatic, PNEUMATIC blow moulding machine dedicated for production of Medium And large size PET bottles 3000ml-20 liters with capacity 500-600 bph for 3000 ml to 6000 ml bottles and with capacity 600-90 bph for 10 to 20 liters bottles. One of its key advantages is the efficient oven with special lamps (IR) for plasticising preforms.
Another advantage of this machine is it is medium size compact and low investment machine for low quantity production of medium and large bottles.
SSB-20C machine meet the requirements of companies that expect high quality packaging, efficient work and minimisation of production costs.
Key features:
Capacity 600 bph for 3000- 6000 ml and up to 590 bph for 20 laters ,pressure of high blow 20 bar
High-performance oven for bottles plasticising
Manual preform loading and bottle realising
High quality components: Mitsubishi,Allan Bradley, Norgen, Schnider , Festo, Smc , Delta, Siemens, Panasonic, and other recommended brands
Quick mould ex-change system
Electrical Box and Plc system based on leading brands components
Compact size
SEMI - AUTO PNEUMATIC PET BLOWERS - SSB - ( A - B - C - D )