---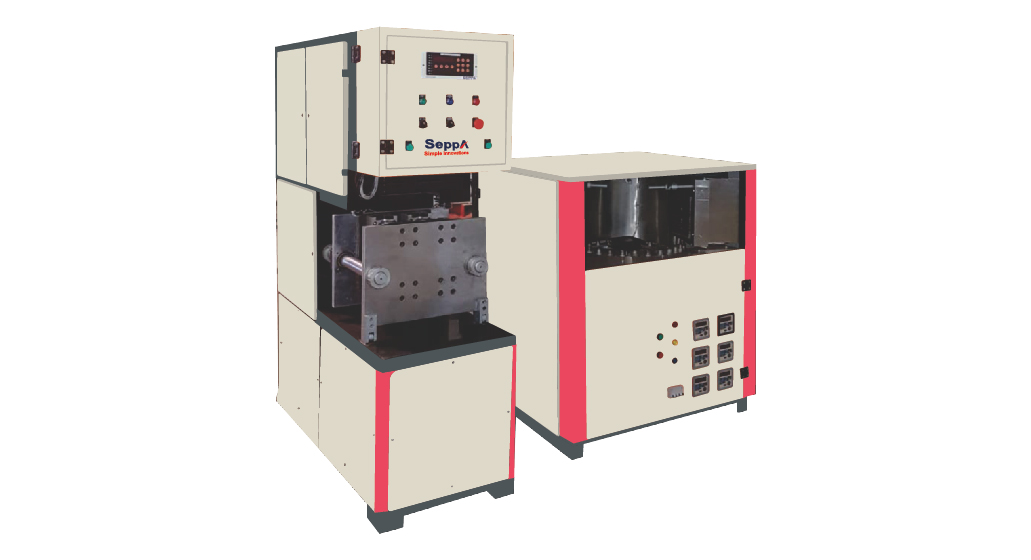 Machine for the production of PET bottles 90ml – 2000 ml SSB-05A is a 2-cavity, Semi-Automatic, PNEUMATIC blow moulding machine dedicated for production of PET bottles 90ml-2000ml with capacity 600-800 bph for 500ml bottles. One of its key advantages is the efficient oven with special lamps (METAL-IR) for plasticising preforms.
Another advantage of this machine is it is small compact and low investment machine for low quantity production of small bottles .
SSB-05A machine meet the requirements of companies that expect high quality packaging, efficient work and minimisation of production costs.
Key features:
Capacity 600 bph for 500ml and up to 800 bph for 500ml, pressure of high blow 20 bar
High-performance oven for bottles plasticising
Manual preform loading and bottle realising
High quality components: Mitsubishi,Allan Bradley, Norgen, Schnider , Festo, Smc , Delta, Siemens, Panasonic, and other recommended brands
Quick mould ex-change system
Electrical Box and Plc system based on leading brands components
Compact size
SEMI - AUTO PNEUMATIC PET BLOWERS - SSB - ( A - B - C - D )